Company Folders is an established business but had a website that their CEO admitted was "obviously last year", which is putting it gently.
The main problem they wanted to remedy was their online quote function. This is a vital step in their marketing funnel, so making the process as smooth as possible was essential to ultimately driving more sales for the business.
This sounds a simple task but with over 15 million product combinations, the current quoting system was highly complex. Further to this, there was a very high rate of prospects dropping out of the form partially completed.
Intuitively they assumed that getting the form onto a single page would help get prospects through the process, but after surveying their best customers, they realized that a redesign was necessary.
They took a cumbersome single step process with lots of options and broke it up into a multi-step bite size process (pictured below). Doing this resulted in a whopping 67.68% increase in total quotes.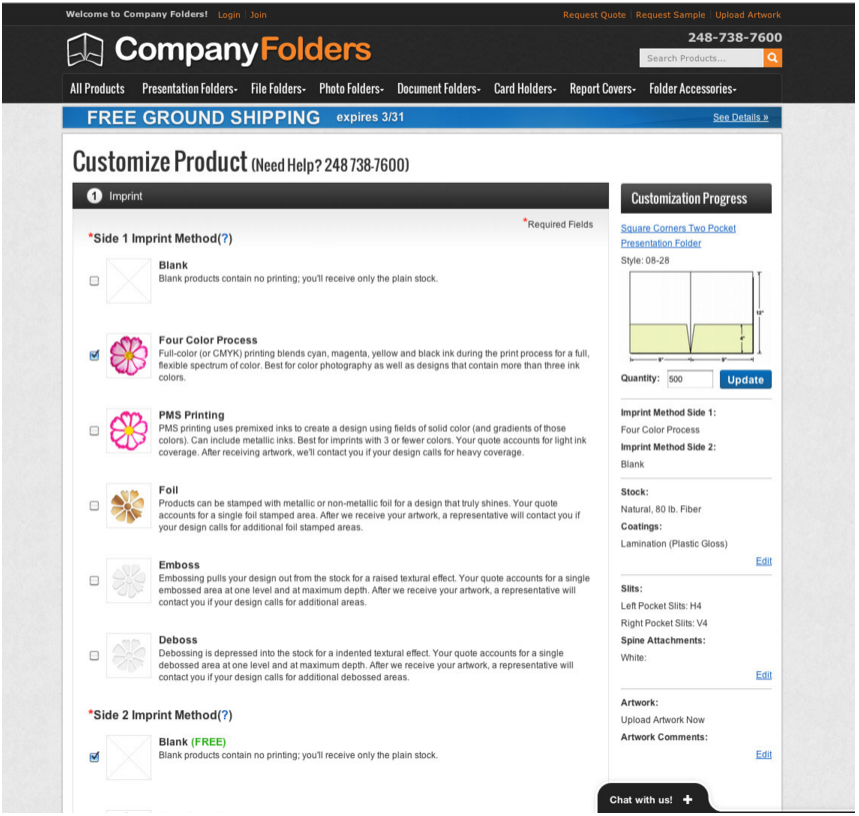 Take home message #3
Breaking down a complicated system into manageable smaller steps can help keep people focused and increase conversion. Though additional clicks can often be seen as new opportunities to lose customers, the Company Folders experience tells us that streamlining to shorter stepped forms is the way to go right now.
Developing an eCommerce site? Ask your digital agency these questions