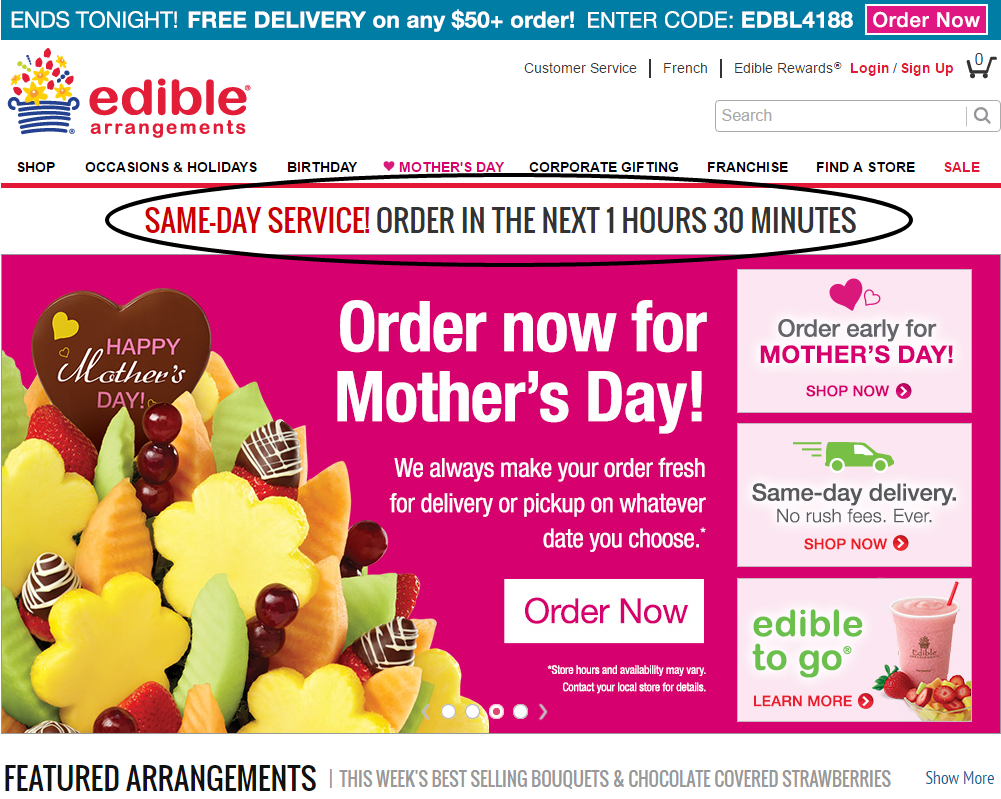 Edible Arrangements had a fairly typical marketing challenge. They offer customers a same-day delivery option (and have done so for years) but people weren't taking advantage of the offer because they didn't know about it.
To educate customers about this option they significantly increased visibility with a large banner in an extremely prominent position on the homepage, just below the navigation bar. This created urgency around the offer by featuring a countdown timer to the deadline for same day delivery. It was impossible to miss or misunderstand.
The result of this simple countdown feature? An increase in same-day sales by 8%!
Take home message
You don't need a new product to promote something. People might not know about a product or service you already have in play, so by increasing visibility to your existing audience, you may be able to snap up some quick wins. As a side note on this particular example, creating some urgency is always a good sales strategy. Encourage your audience to act now, instead of later (or never).