(Note: For this study, the company did not wish to be named, so we will, of course, respect their privacy)
Perhaps the only thing better than getting potential customers to convert in the first place is getting them to add even more items to their cart before converting.
Our anonymous furniture company knows this—which is why they had been aiming to cross-sell a conditioning kit to customers purchasing leather furniture from their online store.
While sales of the company's "main" products (i.e., furniture) were pretty decent, sales of these smaller complementary items weren't all that great. The main problem was that most customers simply weren't even aware the company offered the conditioning kit in the first place.
Basically, the only way they would be exposed to the product is if they were to actively browse for it on the company's website.
(We should also note that the price of the item being cross-sold costs only about 6% of the company's average order value, while still adding a ton of value to the main product. In other words, making the additional purchase should have been a no-brainer.)
Knowing they needed to do a better job promoting such smaller-ticket items, the company decided to include a call-to-action directly within the shopping cart page when customers added an applicable big-ticket item to their cart.
So,
the page went from looking like this: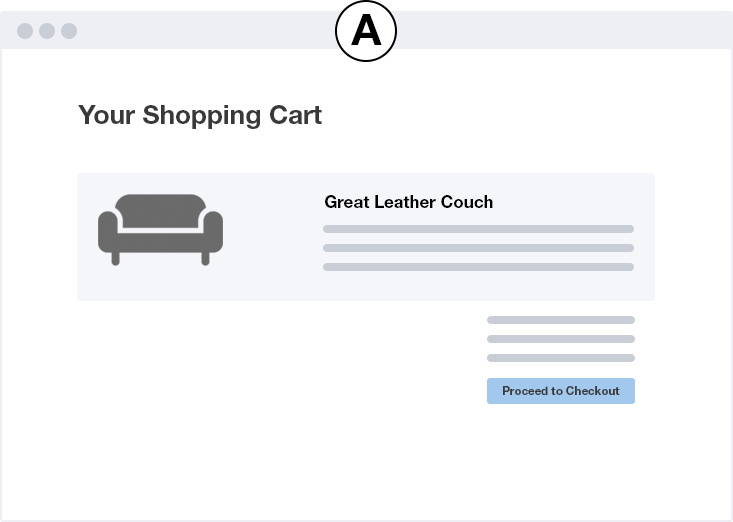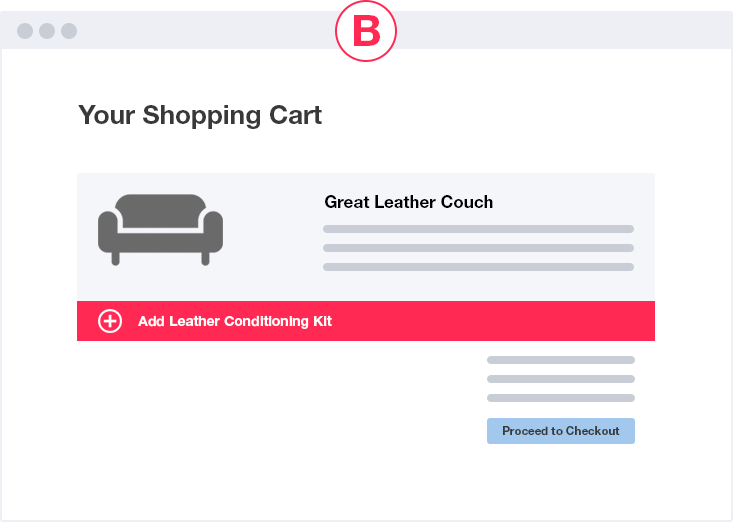 Customers were then able to add the supplementary item to their cart with a single click (by clicking the plus sign), and could also visit the smaller item's product page by clicking anywhere else within the pink bar.
The results were nothing short of amazing: As per Growth Rock's data, the company's average order value had increased by $55 (4.6%) in only 41 days. This equates to an additional $180,000 in monthly revenue!
Take home message
The first takeaway, here, is that successfully cross-selling relevant items that add value to your bigger-ticket items (and that add value to your customer experience) can have a major impact on your overall revenues.
But simply offering such supplementary products isn't enough on its own. You also need to promote these items specifically as supplementary to the more valuable and expensive items you offer.
(For example, it's more likely that consumers visiting a furniture eCommerce site will purchase leather cleaner if they're in the market for leather furniture. That being the case, you'd want to focus on promoting the product specifically to these individuals.)
Going along with this, you also need to present your cross-sell offer at just the right time to get your customers to bite. Here, the company did so as visitors showed a high probability of making a large purchase — a prime moment to add extra value to their overall experience with the brand.