In yet another case of "x isn't working as well as we thought, let's try something else," the owners of fitness equipment startup Kettlebell Kings switched to a more organic approach after realizing their Google Ads campaigns were costing the company way too much money.
The team's main focus: Instagram.
Their initiative started simply enough, creating instructional content focused on teaching their audience how to get the most out of their workout sessions.
As engagement began to soar, the team also noticed that its customers had also begun creating their own content featuring Kettlebell Kings' products—which led the company to begin using this UGC to their advantage.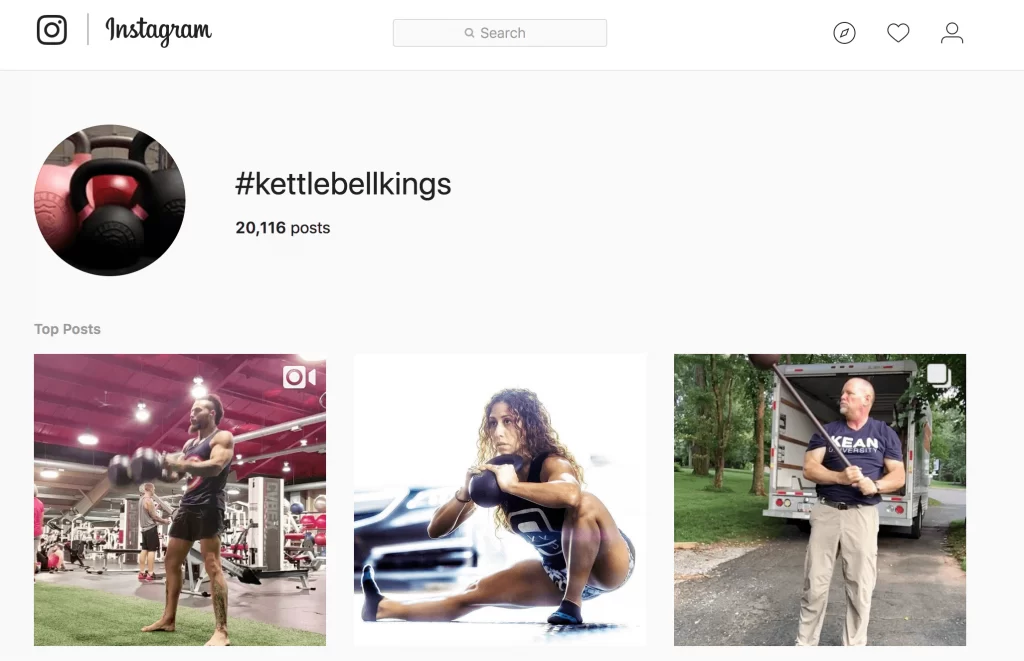 In addition to the more audience-controlled content featured in the image above (that is, content featuring Kettlebell King's products but not published directly on the brand's Instagram page), the team also began re-posting certain UGC on their own page. As Gwynnie Bee did with its influencers, the Kettlebell Kings team developed a list of criteria such content should follow in order to be featured—but also allowed for some creative freedom on the customer's part, as well.
While the content being created (by both the team and their customers) did lead to an increase in brand awareness and engagement, the team took things a step further by adding calls-to-action to many of their posts. For example, many posts that featured specific products were made shoppable, while others included an option to "swipe up" to learn more, download additional content, or sign up for the company's mailing list.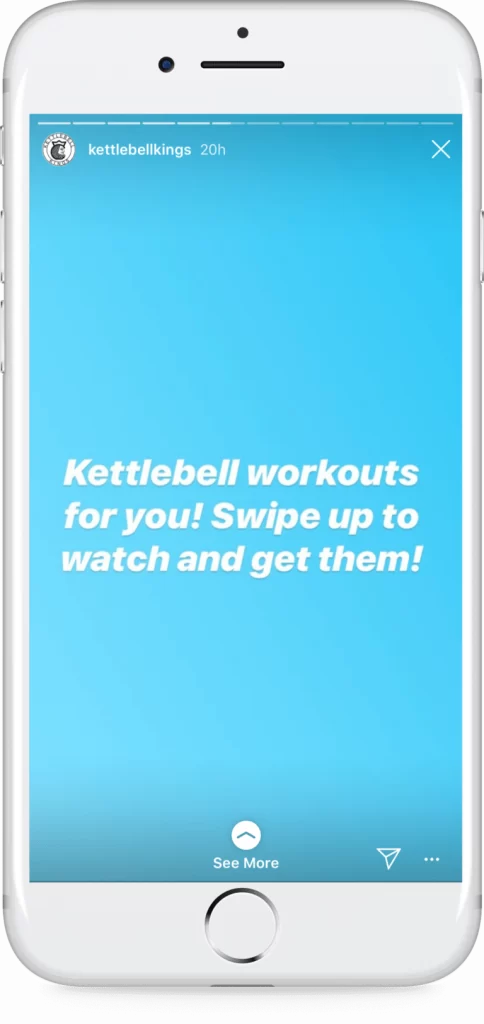 While the brand's Instagram presence has directly led to "hundreds of thousands" of dollars in revenue, Buffer reports that Kettlebell King's social media initiatives have played a major role in the company's rise well into the 7-figure mark.
Take home message
There are a few lessons to learn here:
Success on social media requires an intensely strategic approach to content creation and presentation. It's all about presenting your products in a way that showcases their true value to your customers, and how your customers can get this value from your products in the first place.
While user-generated content is always appreciated, that doesn't mean you need to feature every piece of UGC that comes your way. Again, you only want to showcase content that paints your product in the best light possible, and that provides value of some kind to your audience.
Finally, while using content to enhance engagement is great and all, your main goal should be to get your audience to take "the next step." Whether it be signing up for your newsletter, reaching out to your company for more info, or going through with an initial purchase, make sure your content prompts your potential customers to engage further with your brand.